Earlier this year I wrote about traveling cross-country with my son, with the false hope that our old Volvo would make it across the desert, over the mountains, and then live out the rest of its Swedish immigrant life being driven by my son and daughter in law in the flatlands of Kansas. You can read about how none of that happened in my "Volvo in Vegas" series, parts 1-3.
My daughter and I had a different kind of cross-country driving experience last year. She was going to be studying in Ireland for the summer, and wanted to know if my wife and I wanted to join her for the week before her program was to begin.  None of us had been to Ireland. My mom is Irish — she and my dad and brother went there several years ago to see where her tribe had begun, but I couldn't go.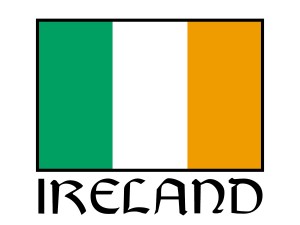 This time, things looked more possible. At least for me. My wife wanted to travel with us, but her job (she's a big shot accountant in an international company — they work year round!) was not as accommodating as mine (college professor, summer break = duh!) My daughter was already in Europe with some friends, living as cheaply as possible. Couch surfing and baguettes can stretch even a U.S. dollar in the Eurozone.
So I agreed to meet her in Dublin. The plan was to travel through as much of the country as possible for a week, get her settled into her summer apartment, and feel more confident about her being there on her own, studying peace and conflict, specifically as it applied to "the Troubles" in Northern Ireland. I vowed to not think of "Sunday Bloody Sunday."
Everyone I talked to ahead of time said that the best way to travel Ireland was to rent a car. Sure, they had trains and buses, but it's hard to get to the smaller areas that way, people told me. I had done a little driving on the left side of the road a couple of years ago when I was in England working on a book about the physicist/priest John Polkinghorne, but I never felt very comfortable with it. I watched plenty of side view mirrors get peeled off in tight quarters. Drivers there regard them as claws on lobsters – they grow back.  My wife felt that it would make things easier if I rented a car that had automatic transmission, so I would be able to focus on the road and not trying to find the clutch pedal with my left foot and the gear shift with my left hand. Seemed reasonable at the time.
My flight was with British Airways, on its very first flight from San Diego to London. And since it was apparently such a great achievement that this new route was open, the airline had a party at the gate with lots of British swag (made in China) and a cake in the shape and colors of England's flag. They also had a band playing Beatles songs – all of the members looked as if they were rejected from Austin Powers auditions – ruffled shirts, long-tailed coats, mop-top wigs. Cheesy doesn't begin to describe it. The plane left three hours late because they couldn't figure out their own luggage system. A leisurely connection in London's Heathrow Airport became a stressful one, bringing to mind that Monty Python classic song about the baggage retrieval system at Heathrow: "I'm So Worried."
But Vanessa and I found each other in the Dublin airport just as we planned. As we waited in line for the hotel shuttle, she exclaimed, "We get to stay in a hotel?" The thought delighted her, after spending the past few weeks on strangers' couches. The idea of couch surfing appeals to my younger self. But my older self runs the show most of the time, and finds a hotel.
I had been warned against driving in Dublin. Apparently it's a bit chaotic, like driving in Manhattan, so the next morning we took a double-decker bus from the hotel to the train station, and took the train to Cork. At the car rental desk in Cork, a great deal of murmuring occurred among the employees when I presented the printout of my reservation. I couldn't hear what they were saying, but they were saying it with great emotion, standing well behind the counter.
"Is there a problem?" I asked.
"Just a slight one – we're working on it," the attendant said, in a beautiful accent.
I was able to overhear at least this much – they didn't have any cars that had automatic transmission. I started thinking about my options. How hard could it be to have the clutch pedal, the brake and the gas pedal all in reverse order, and keep on the left side of the road? Is that too much to keep track of at once, in a country where I had never traveled, which is known for having roads that are too narrow for cars?
Apparently I didn't notice the attendant who was speaking directly to me.
"Excuse me – sorry. What did you say?"
"I was asking you if you'd consider one of our cars with manual transmission."
It was tempting. It would be tons cheaper. It would also mean breaking a promise to my wife. Then I saw what appeared to be a manager step from an office and motion to the attendant. They had a whisper-conference and the boss handed over an envelope.
"Really?" the attendant said.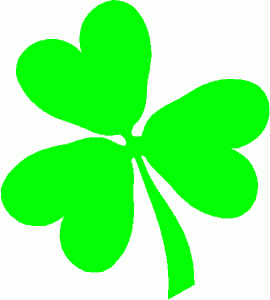 The boss nodded, looked at me and smiled.
"Well your day just keeps getting better, Mr. Nelson!" the attendant was ebullient.
When we got to the parking spot where our car waited, I understood his glee. It was a brand new, enormous Mercedes – the only automatic transmission car in the lot. And it was mine for the next week.
My heart sank.
END OF PART ONE