Using key events in the life of physicist Sir John Polkinghorne, this is an introduction to the central ideas that make the relationship between science and religion such a fascinating field of investigation
An engaging biography-cum-appraisal of John Polkinghorne's life and work, this book uses his story to approach some of the most important questions in life, including How should a scientist view God? Why do we pray, and what do we expect from it? Does the universe have a point? and What happens after death? Sir John Polkinghorne is a British particle physicist who, after 25 years of research and discovery in academia, resigned his post to become an Anglican priest and theologian. Since then he has written more than 20 books exploring the relationship of science and theology. As a physicist, he participated in the research that led to the discovery of the quark, the smallest known particle. Here, both his religious and scientific beliefs are explored in full detail. A 2011 Crossings Book Club selection.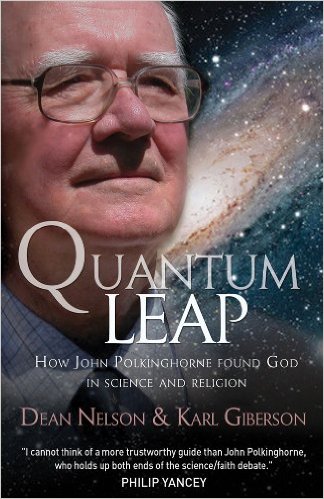 Quantum Leap, as well as Dean's other published books, is available for purchase on Amazon.