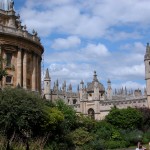 Recently I attended a conference at Oxford University called God and Physics. More than 100 scientists, philosophers, theologians and others gathered for a few days of lecture and discussion on topics raised in the writings of John Polkinghorne.
The conference was a celebration of Polkinghorne's 80th year, so it was essentially a birthday party for this award-winning, knighted, physicist-priest-theologian. Many of the people there were those I had only heard of, always in reverential tones. I had read some of their work in preparation for the book I am writing about Polkinghorne, but to be in the same room and around the same dinner table as Ian Barbour (credited by many to start the modern discussion about science and religion), Michael Welker, Nancy Cartwright, Keith Ward and others, was daunting.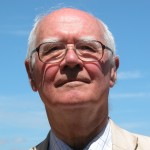 Exciting, too. They were quite gracious and interesting. I told none of them that I almost failed physics in college because I liked golf more than going to labs. My professor gave me a D- once he extracted a promise from me that I would never take another physics course. I thought of him frequently as I sat through these lectures on string theory, chaos theory, cosmology, quantum theory, space and time, multiverses, critical realism, divine kenosis, to name just a few topics. There was even a little World Cup discussion. There were, after all, physicists from the Netherlands in the group.
Here are some of my favorite statements from the conference: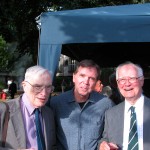 "John Polkinghorne always has catalytic insights to get ideas moving if they are stuck. He both reduces complexity and enhances complexity." Michael Welker
"The function of the universe is to update from one set of numbers to a new set of numbers." Graduate student giving a paper called "Cosmic If Statements."
"When I say 'is,' what I mean is 'maybe.'" Nancy Cartwright.
"The laws of physics don't lie. They just don't tell us all the truth." John Polkinghorne.
"God and Physics, huh? Which side are you on?" Passport Control officer upon my arrival at Heathrow Airport, London, when he asked why I was coming to England.