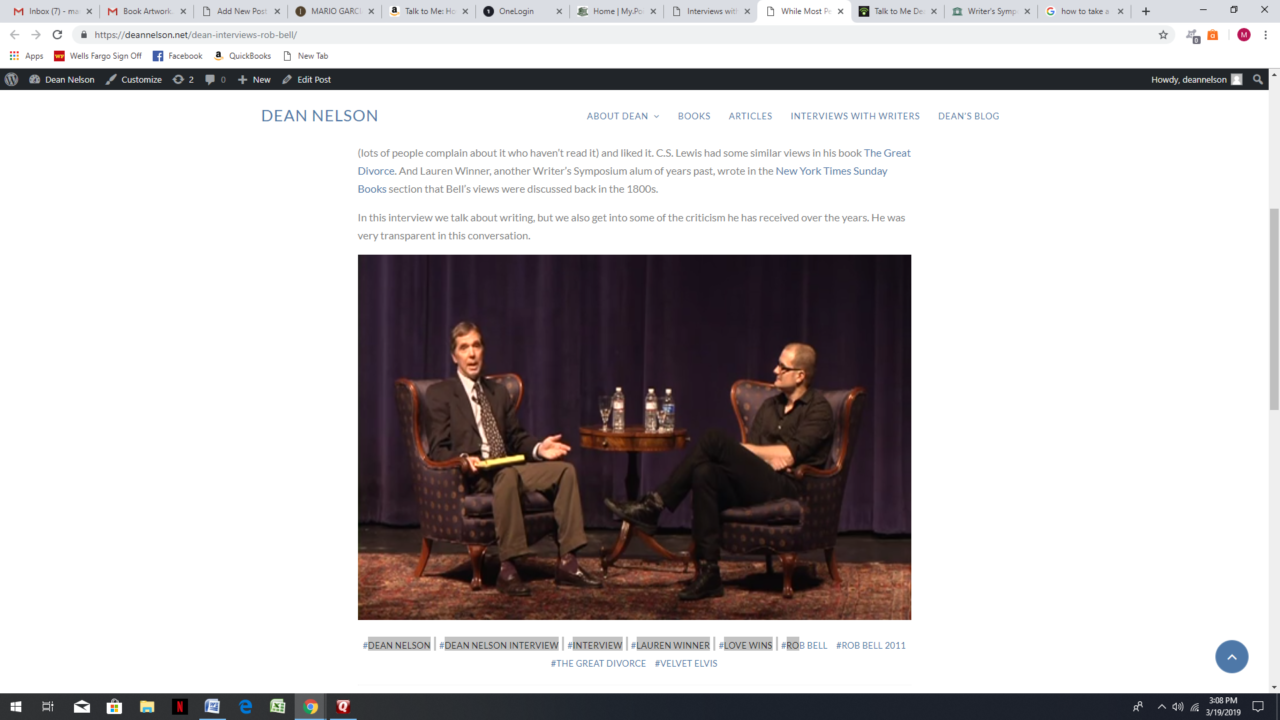 This time it was Rob's turn.

I have interviewed Rob Bell twice — once for a magazine a long time ago, and again in 2011 for our Writer's Symposium By The Sea, just as his book Love Wins was about to come out. You can watch that interview here.
But a couple of weeks ago, I headed up to Los Angeles to record an episode on his Robcast, the wildly popular podcast, and it was great fun. He was prepared! (Which, by the way, is the most important part of the interview! It must be true, because it's in my book!) He wanted to interview me about my new book, Talk To Me: How To Ask Better Questions, Get Better Answers, and Interview Anyone Like a Pro.
So when you listen to it, listen to how he begins, how he makes it clear he has given thought to our conversation, and the way he brings it home. This guy knows what he's doing!
I hope you enjoy listening to it as much as I enjoyed talking with him. Listen to it here.