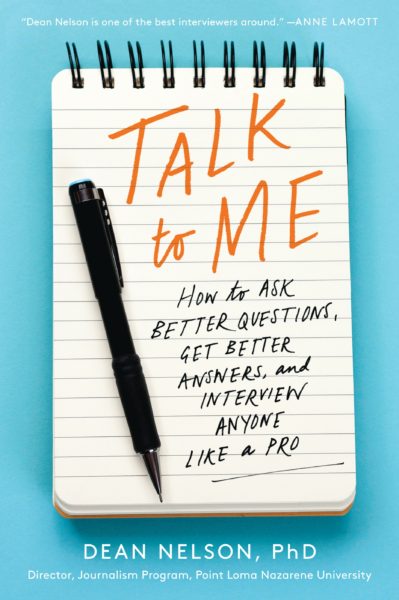 My new book "Talk To Me: How To Ask Better Questions, Get Better Answers, and Interview Anyone Like A Pro" just came out from HarperCollins, and it's getting some good response! It's both a practical guide to conducting great interviews, and an inspirational quest for how to talk and listen to one another more effectively. I just taped a podcast about it with Rob Bell, which will air in the next week or so. In January, I was on Donald Miller's Storybrand podcast. WBUR in Boston just taped a segment about it for the Here and Now program on NPR. San Diego Magazine applied the principles of my book to dating. Lots of applications going on here!
The official launch for the book was at Warwick's in late February (see photos below). To the more than 70 people who attended that night, THANK YOU! We packed the place out! They ran out of chairs!
People are sending me photos of them reading it on the subway in New York. An interviewer who has done more than 150 podcasts said he was going to completely revamp what he does as a result of reading this book.
If you talk to people as part of your work, this is for you! If you're a journalist, (or strive to be one) this is ESPECIALLY for you!
One reader told me that his favorite part of the book was when I broke down transcripts of interviews and showed why they went well or why they went badly. The interviews that I deconstruct are Terry Gross of Fresh Air and Gene Simmons of Kiss; David Greene of NPR and Chrissie Hynde of the Pretenders; Chris Wallace of Fox News and Bill Clinton; and Barbara Walters of ABC's 20/20 and Mike Wallace of CBS' 60 Minutes.
This book is about both the art and craft of interviewing!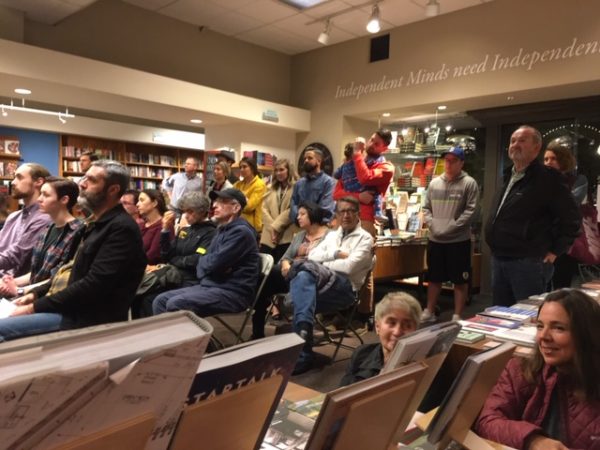 I'll be at various conferences and gatherings to discuss the importance of asking good questions in the near future. I hope to see you at some of them!